Fibonacci Levels on Supertrend
Fibonacci levels on Supertrend provides a sequence of levels starting from 0% to 100% in addition to extension levels. 0% is measured to be the initial of Supertrend line, and 100% is a distance of difference in between long and short Supertrend lines.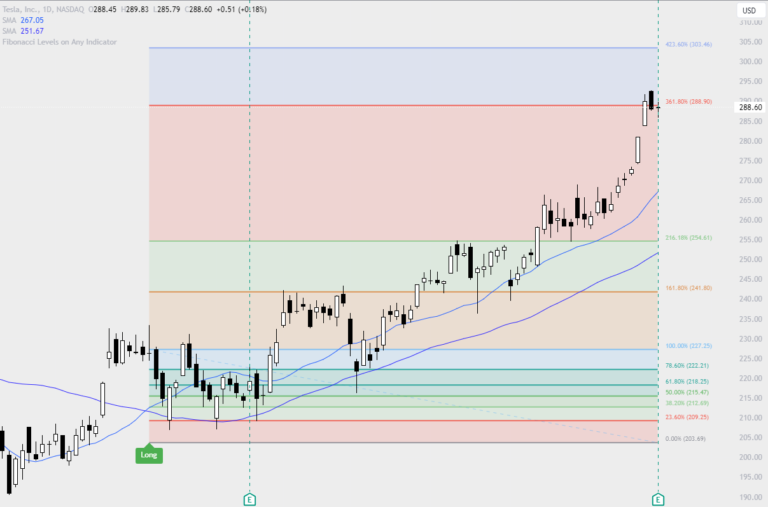 Fibonacci Levels on Any Indicator
Fibonacci Levels on Any Indicator can be applied to any indicator to draw Fibonacci levels based on provided conditions of two price points to produce a sequence of horizontal line levels starting from 0% to 100% in addition to extension levels.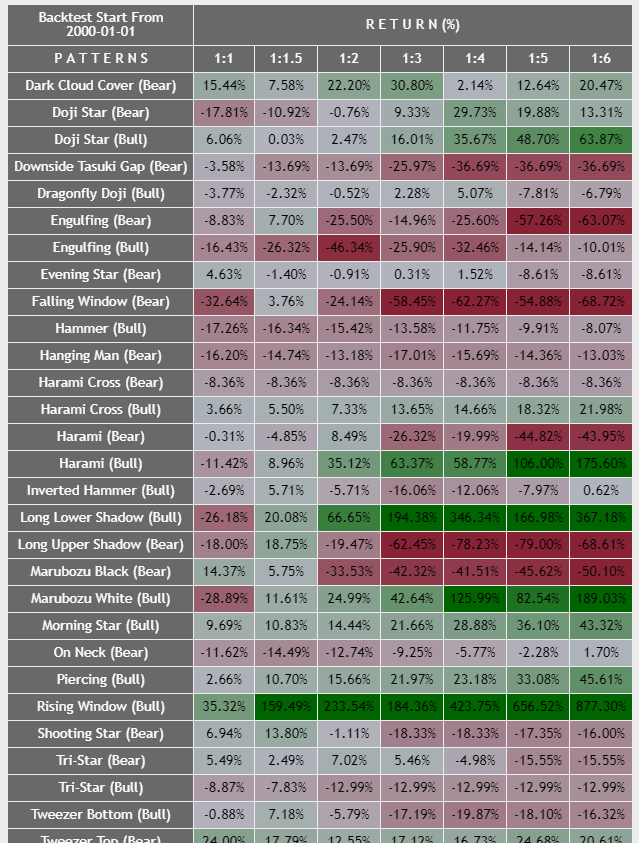 All Candlestick Patterns on Backtest
The table generates a clear visualization of the historical return percentages for each candlestick pattern strategy over a specified time period. This indicator may be taken as a launching point for in-depth research into candle formations.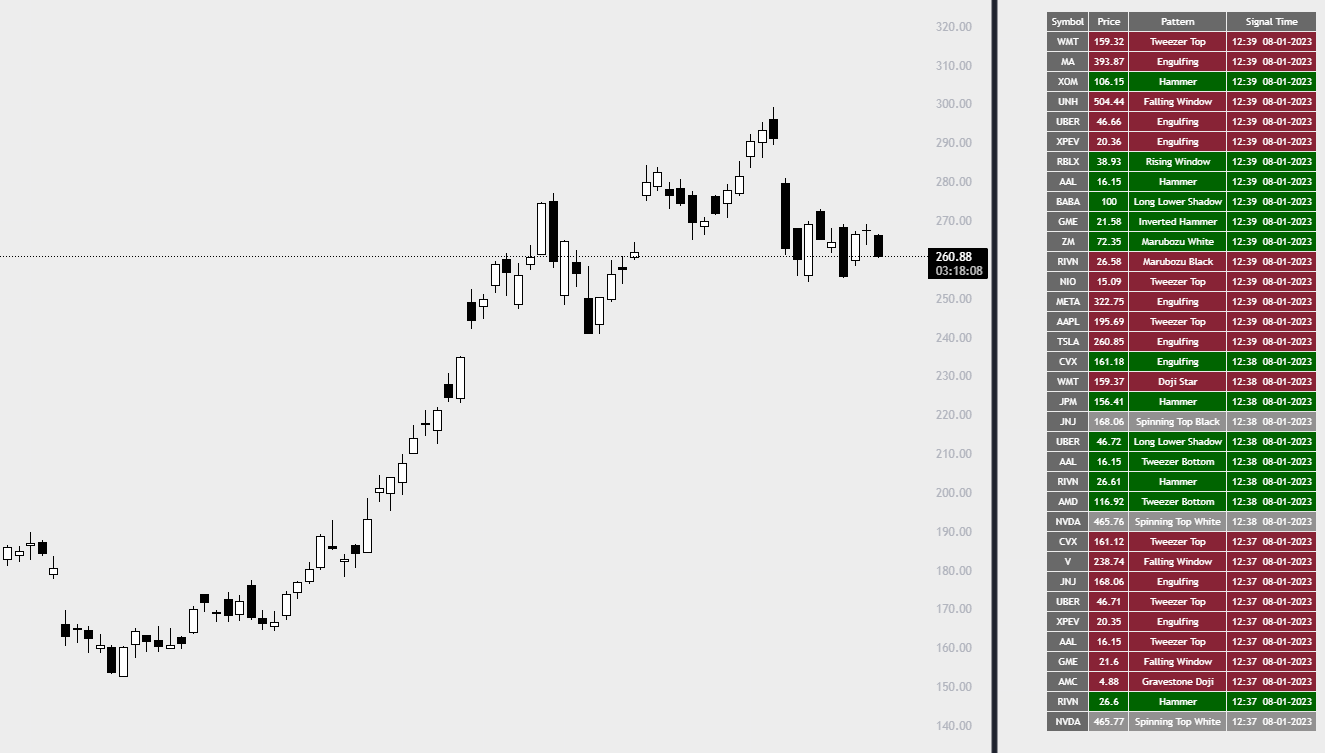 Candlestick Patterns Screener
Candlestick Patterns Screener has been designed to offer an advanced monitoring solution for up to 40 symbols. Utilizing a log screener style, it efficiently gathers information on confirmed pattern occurrences and presents it in an organized table.
The Volumetric Candles indicator works to weigh each candle instantaneously and updates the candle's color from lightness to darkness based on the rate of the standard deviation.
Annual Returns % Comparison
The Annual Returns % Comparison indicator aimed to compare the historical annual percentage change of any two symbols.
US Stock Market Sectors Overview
US Market Overview Table will identify the bullish and bearish sectors of a day by tracking the SPDR/Vanguard sectors funds.
Price Extensively Using RSI, MA, and ATR
The table starts with the ATR daily section.  The second section of the table, showing RSI values at the most common upper timeframes, and the different percentages between the current price and long-term moving average entered by the user.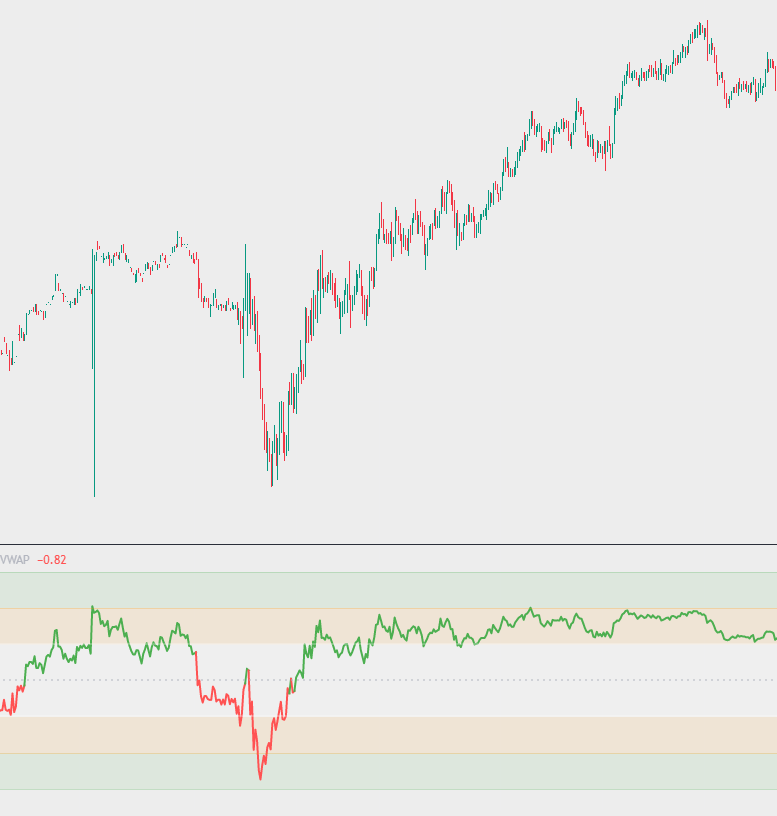 Reflect the rate of VWAP standard deviation for a candle.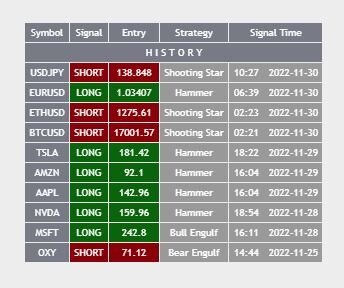 Hammer & Engulfing​ Screener
The screener performs scanning customizable entered 10 symbols with 4 different strategies "Hammer at Low of the day", "Shooting Star at High of the day", "Bull Engulfing at Low of the day", and "Bear Engulfing at High of the day".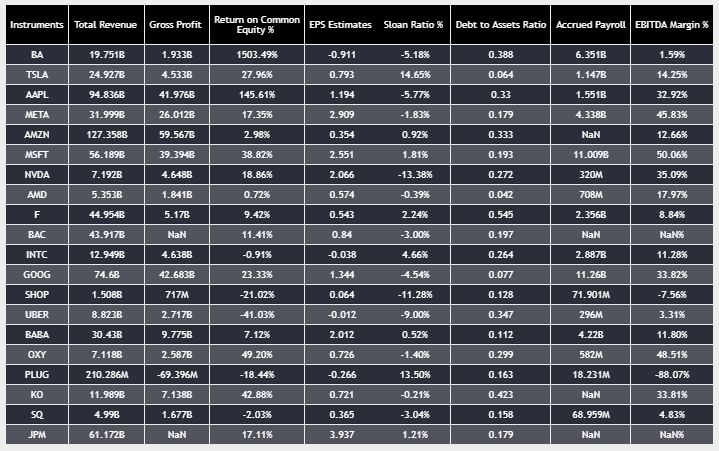 Financial Data Spreadsheet
The Financial Data Spreadsheet indicator displays tables in the form of a spreadsheet containing a set of selected financial performances of a company within the most recent reported period.